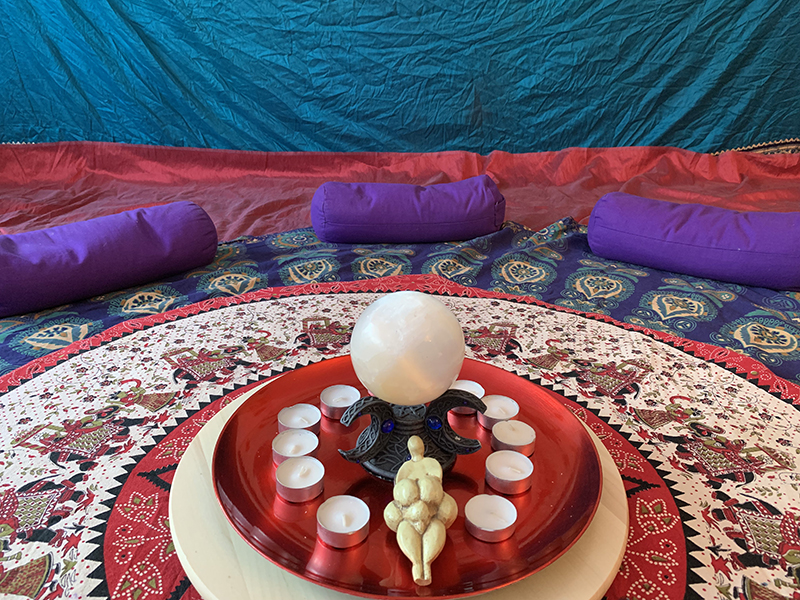 Moon Cycles
Phases of the Moon
Red Tent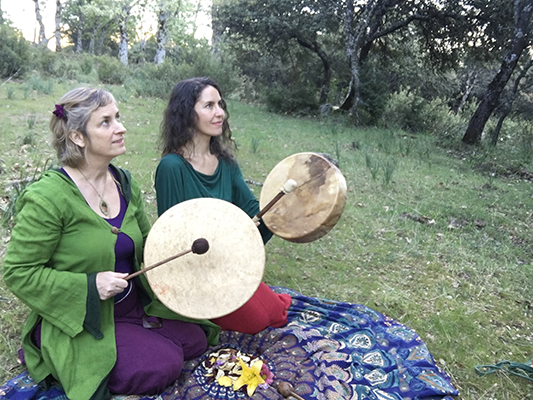 Earth Cycles
The 8 Festivals of the Celtic Wheel of the Year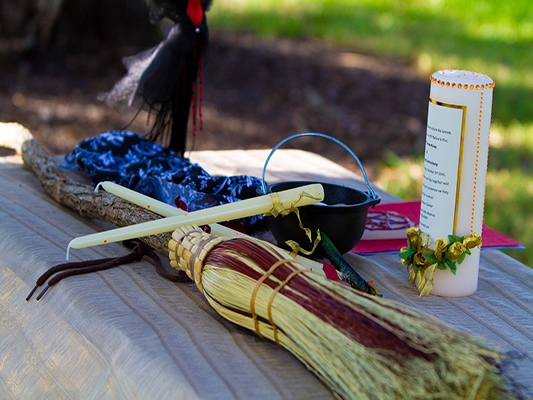 Life Cycles
Commemorate Transitions in Your Life
Moon Cycles
I am passionate about moonolgy and work with the magic of the lunar cycles, following the monthly cycle of the moon to help create the life I dream of. The new moon is the time to connect with inner wishes and set intentions and the light of the full moon is ideal for reflecting on your live.
In Story Arte we tune into the different lunar energies as the moon moves through the different signs of the zodiac and reflect on how this resonates within us, as we in turn pass through the 8 arquetypes of our moon cycle.
Red Tent
The Red Tent is a sacred space to celebrate female cyclicity. We gather together in circle to nurture one another and share experiences about the different stages and challenges of womanhood.
We may sing, dance, drum and step into ancient myths to explore our emotions, feelings, thoughts and go inside our body temples to get in touch with who we truly are.
Earth Cycles

The Celtic wheel of the Year
We meet on the 8 festivals of the Celtic year to celebrate and reflect on how Earth's cyclical seasons resonate within ourselves:
Samhain: We honour our ancestors and prepare to go within as we move into the darker part of the year.
Yule: The winter solstice. We celebrate the return of the light on the longest night of the year.
Imbolc It is held on 1st February. It is a time of purification, inspiration and new beginnings.
Ostara: The equinox announces the arrival of spring. We celebrate balance and fertility.
Beltane: May 1st. Abundance and fire are present as the sexuality of life and earth is at its peak.
Litha: Summer solstice. The sun in its maximum vitality ensures the upcoming harvest will mature.
Lammas: August 1st. We express our gratitude to Mother Earth for her generosity.
Mabon: In the autumn equinox we let go of what no longer serves us as the autumn leaves fall from the trees.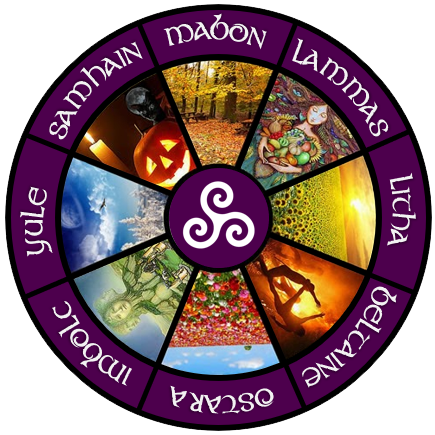 Life Cycles
First Moon Ceremony
When a girl starts releasing lifeblood a new chapter opens up in her life as she enters into womanhood. Through dance, art and storytelling, we acknowledge this important rite of passage in her life in a special ceremony. As we honour her blood and renewed power and beauty she can connect with the long lineage of ancestors, going all the way back to the first woman in her family. This ceremony can be carried out individually or in a small group of girls
New Moon ceremony
Not all women are lucky enough to have a first moon ceremony. I have no happy memory of my first menarche. The good news is that it is possible to transform an old moon story into a new positive moon story. Through psychodrama, the expressive arts and a moon blessing, we can create together a healthier first moon story. This can be done in Story Arte or online.
Wise Woman Ceremony
In the menopause a woman enters into her wisdom years, it is time for her to reap the rewards of her hard word, harvest her life skills and offer them to the community. It is time for us to acknowledge the importance, the wisdom and knowledge of the wise woman.
We offer a ceremony to connect with your internal wise woman archetype and to celebrate the talents, skills and wisdom you have been cultivating in your life path
Releasing Ceremony
Speaking of loss can be taboo in our society. In Story Arte you will find a space to talk about your loss and share your feelings whether it is for a loved one, a cherished pet, a job or anything else that is important for you.
The expressive arts may provide an outlet for any hurt you may be holding. This could be in the form of a song, a poem or a piece of artwork. When I had a miscarriage with my second baby, I felt a deep need to create a painting to memorialize Kiara. Now I feel immense gratitude. Because of Kiara's departure my third child Dani could come into the world: a lovely classical ballet dancer who brings with him much beauty.