Dancing with Death Dancing with Life: Storytelling, Creativity and Rituals to talk about Death and connect with Life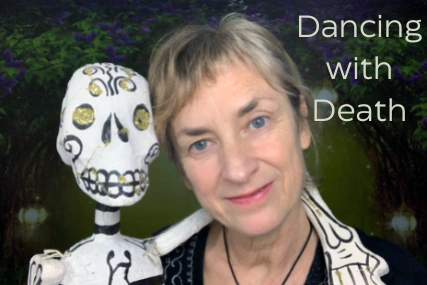 In this 7 week course we are going to explore the theme of death through stories, art therapy and rituals. It is for anyone who feels the call to be able to talk about death in a natural way. It would be of special interest to storytellers, counsellors, therapists and other people in the caring profession, in education or in any other related walk of life.
There will be 7 live sessions via Zoom on the following dates: Wednesday November, 2nd, 9th, 16th, 23rd, 30th and December 7th and 14th, 16:00-18:00 CET
The live Zoom sessions will be recorded and will be available on the platform after the session.