Moon Stories: New Moon in Sagittarius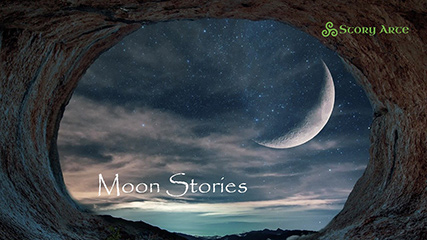 Twice a month Jennifer Ramsay opens up a space for us to tune into the cycles of the moon. Jennifer has been using the moon as a guide for several years and is convinced that when we attune with the moon cycles, it becomes easier to create, plan and predict our lives. Jennifer will also tell a short wisdom story connected to the lunation, to make the experience even more meaningful and memorable.
We will see that every lunation is unique, depending on where it is in the cosmic dance, and offers specific energies and hidden treasures that can influence our daily lives here on Earth:
The new moon gives us the opportunity to start anew every month. It's the perfect time to stop, go within and connect to our dreams and goals. We can make new moon wishes and set intentions and sow these seeds to grow with the waxing moon.
The full moon is the culmination of the lunar cycle and emotions may be high at this time. When the moon is at its brightest it can shed light on our shadow aspect and help us to see what is out of balance. It's a powerful time for inner work, to look within and see what needs to be released with the wanning moon to promote healing and wellbeing.
Invite the magic of the lunar cycles and the ancestral wisdom of stories into your life: For you, for your family, for your clients.