The Artemis Amulet – IX International Seminar on Fairy Tale and Storytelling Therapy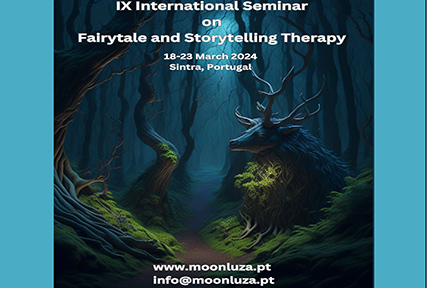 Inspired by Artemis, the Greek Moon goddess, we invite you to travel into the heart of the mysterious land of Sintra, also known as "Monte de Lua". On this creative journey, Artemis will guide us through the deep forest and along secret mountain paths to help us connect with ourselves and with the cycles of Nature. Following the light of the full Moon, we will discover self-care resources that, once activated, will accompany us through the seminar and the forest of life.
In this experiential workshop, we will use techniques from Psychodrama and Art Therapy to harmonize day and night, masculine and feminine, work and leisure.
With Jennifer Ramsay and Dora Matias.
In Sintra, Portugal, in English
Price Information at: info@moonluza.pt – www.moonluza.pt
Public Storytellers, therapists, psychodramatists and story lovers in general