The Fairy Tale Journey: A Creative Exploration of the Process of Individuation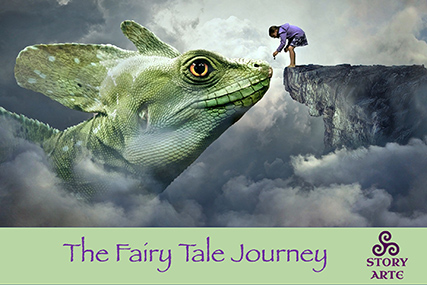 Can you hear the call to adventure to connect with your personal journey of individuation through 12 fairy tales? Join me as we embark on the second edition of this unforgettable journey through unknown territories, following a map passed on to me by Irene Henche, founder of the School of Symbolic Psychodrama and author of the book «El Regalo del lobo».
We will start on the 9th October 2023 and will meet up on the second Monday of each month for a year and a day, incorporating the Celtic Wheel of the Year as an organic guide in our process.
We will explore the Fairy Tales through Symbolic Psychodrama, different Arts therapies, journaling and movement.
Online via Zoom in English. All the recordings and materials will be available for viewing on my Teachable platform.
Public: Practitioners, storytellers, anyone interested in exploring the world of stories on a deeper level.