The Fairy Tale Journey: A twelve part Journey to explore our process of Individuation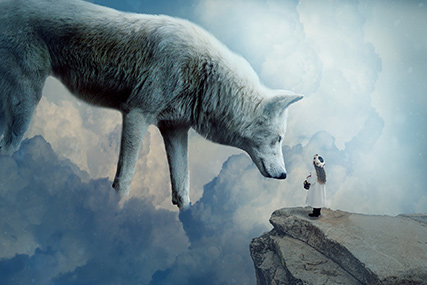 Can you hear the call to adventure to connect with your personal journey of individuation through 12 fairy tales?
Join me as we embark on this unforgettable journey through unknown territories, following a map passed on to me my Irene Henche, founder of the School of Symbolic Psychodrama and author of the book «El Regalo del Lobo».
We will start on the 27th March 2023 and will meet up on the third Monday of the month for a year and a day, incorporating the Celtic Wheel of the Year as an organic guide in our process.
We will explore the Fairy Tales through Symbolic Psychodrama, different Arts therapies, journaling and movement.
The twelve Fairy Tales we will be using are the following:
The Seven Little goats and the Wolf
Little red Riding Hood
The Three Little Pigs
Hansel and Gretel
Hop-O'-my- Thumb
The Queen Bee
The Ugly Duckling
Pinocchio
Cinderella
The Sleeping Beauty
Snow White
Beauty and the Beast
We will meet at 19:00-21:30 CET on the following dates:
27th March 2023
17th April 2023
15th May 2023
19th June 2023
17th July 2023
21st August 2023
18th September 2023
16th October 2023
20th November 2023
18th December 2023
15th January 2024
19th February 2024
Dates and times may be subject to change.
The recordings and supplementary material will be available on the Teachable platform.