Working Creatively with Fairy Tales: Growing Old, Part 2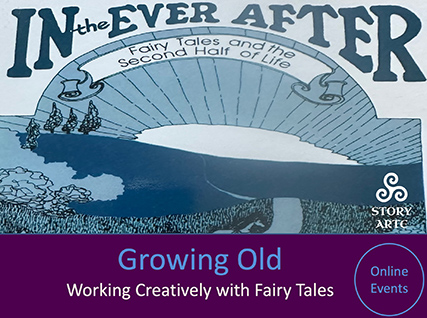 What is it like to grow old in our modern world? What does growing old mean to you? Are old people in our society considered elders or elderly or perhaps considered a burden on society? In this interactive workshop we explore this theme accompanied by ancient wisdom embedded in fairy tales.
In most of the fairy tales that have survived to the present day, we discover that the protagonists are young, and that the main themes are focused around leaving home and finding one's way in the world. Many of these stories finish with and 'they lived happily ever after'. But what happens "In the Ever After" and how does this relate to the reality of aging in our contemporary society?
We will explore this through fairy tales from around the world where elders are protagonists. Most of the stories will be from Allan B. Chinen's book "In the Ever After". Each one reveals a deep folk wisdom about the psychological tasks encountered in the second half of life and offer an engaging exploration into adult development and aging and the problems and challenges of growing old in contemporary society.
Online Events (via Zoom in English)
Public: Practitioners, storytellers, anyone interested in exploring the world of stories on a deeper level.